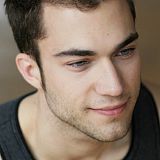 Posted By Timmy V.
---
I didn't screen print it, although I should have and no one else did it for me lol. I used a paint pen and my own creativity. BUT ONE DAY I DO HOPE TO MAKE ...
---
Join Our Community!
Like what you see? Get a FREE account and start posting, sharing, and discovering more!
Have Questions? Contact Us!
Find out the answers to your questions by contacting us. We look forward to hearing from you!